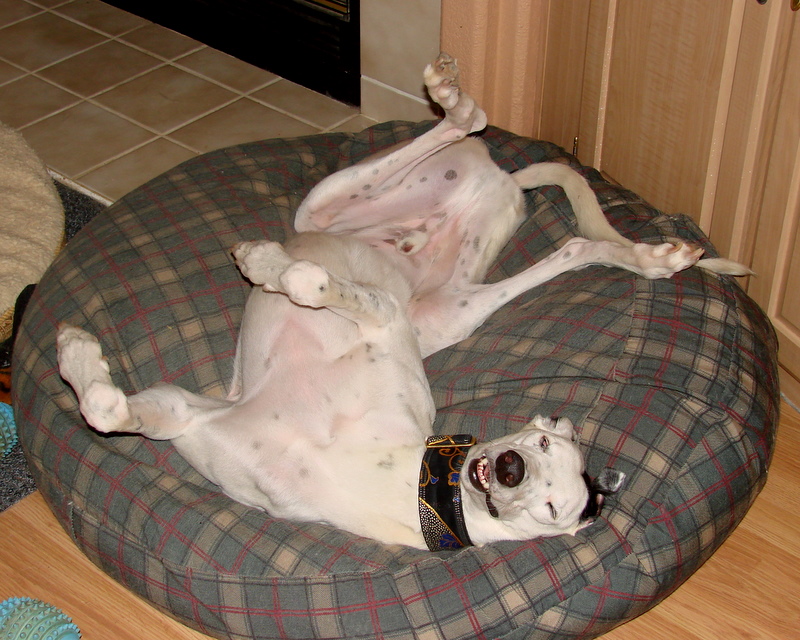 A Little About Us...
In October of 2004, our family decided to give up
the fast paced life in San Diego, California and
found a little piece of heaven in Sahuarita,
Arizona. As luck would have it, we located four
and a half acres of peace and tranquility, a home
that was more than twice the size and a place
where greyhounds could enjoy being themselves. We had decided when decorating
the interior and exterior that what we truly
desired was a completely greyhound friendly
home. We met the challenge and found that our greyhounds loved their new home.
* * * * * * * * * *
Both our homes, the one we left in San Diego and the other here in Sahuarita have always
seen upwards of 20 hounds in times of urgency.
With our work through Tucson Greys, one room of our home is set up just for the care, rehab and housing needs of greyhounds retiring from Tucson Greyhound Park, before
they are ready to go into a greyhound adoption program. With these special pups, they
can be with us as short as 1 week or up to 3 months. No matter how long they are here,
they are treated as part of the family. We have curently retired from our greyhound duties and leaving the work to the many wonderful, greyhound rescues.